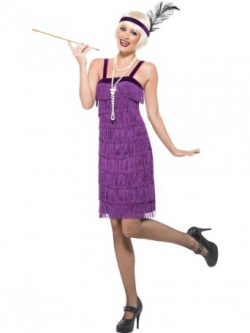 Costume rental Brno
Our carnival costume rental in Brno offers you the opportunity to rent costumes for various carnivals, corporate parties or birthday parties. In our store we have a large selection of men's, women's and children's costumes.
No need to buy new costume, if you need it just for two hours! Rent it in our shop in Brno for a great price from 200 CZK per day! You can reserve a costume directly at the store or choose it on our website and book it online or by phone. Our shop is located in Pekařská Street 12, close to the Šilingrovo Square tram stop.
The opening hours are Mon - Fri from 10:30 to 18:30 and on Sat from 12:30 to 18:30.
Here you will find costumes for various themed parties - historic party, Christmas party, Hawaiian party, Halloween party, vampire party, hippie party, movie party or retro party.
Are you looking for a kid's costume? Come to out store and pick one of many styles !
Also we have a lot to choose from if you are looking for some sexy costumes, sexy uniforms or stockings.
Come and see for yourself.
OUR ADDRESS:
Pekařská 12
Brno
Tel.: +420 722 343 474
www.pujcovna-kostymu-brno.cz